Submarine Steam Range Pipe Work
Date: August 2007 – February 2007
Customer: Mod IPT
Location: Scunthorpe / Keighley Laboratories
Background
Certain types of submarines were having corrosion issues with steam range pipe work, resulting in premature failure of this very expensive pipe work.
1) The Task
A MoD IPT approached HITEK-nology Solutions Ltd to provide a solution.
3) The Solution
A minor trial was carried out using VpCI 308.
The MoD IPT provided a section of steam range pipe work and some used steam range feed water to be used for the trial. The pipe work was cut into three equal pieces and flushed with the feed water. 1 piece of the pipe was used as a datum piece, another piece was then part filled with the feed water and the remaining piece filled with feed water and VpCI 308 added.
All three pieces were then left for six months (temperature was continually monitored and recorded twice daily). After six months the feed water was emptied from the pipes and independently tested by Keighley Laboratories who stated on their report that the addition of the inhibitor had eliminated any corrosion debris (rust).
A full trial report including the independent report from Keighley Laboratories is available.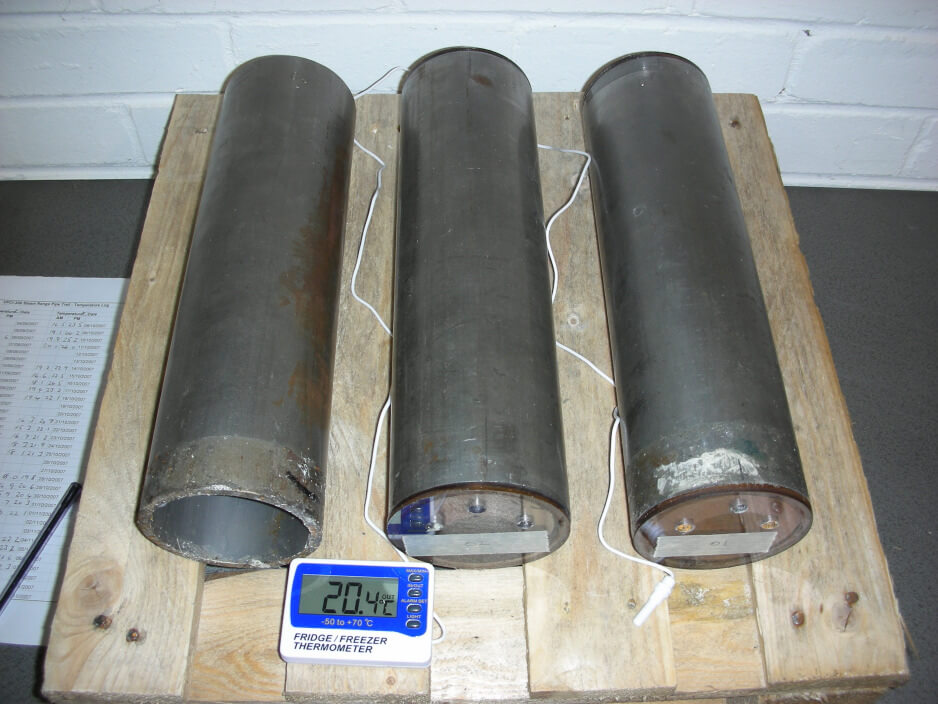 Image of the Testing Setup
(Temperature was continuously monitored and recorded twice daily)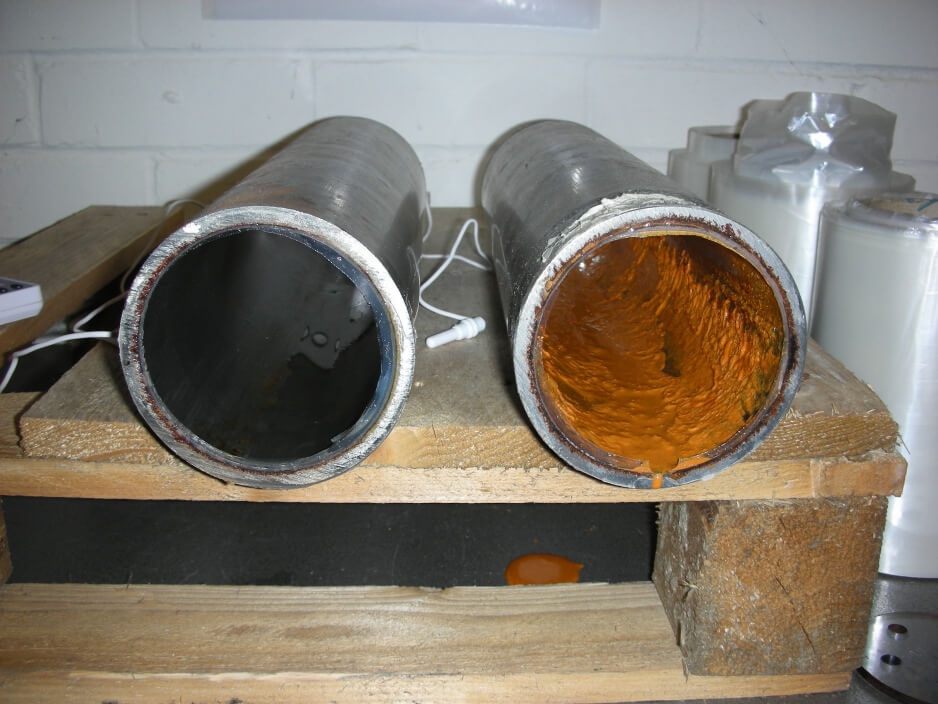 Feed Water with Inhibitor – After 6 Months (Left)
Feed Water Only – After 6 Months (Right)