Date: December 2009 and June 2011
Customer: Anon
Location: East Coast of England
Background
A power station on the east coast of England was to be moth balled for the foreseeable future. The decision was taken to preserve the HRSG and two of the three package boilers, it was felt the third package boiler would never be brought back into service and therefore no point in preserving it.
1) The Task
Due to our work on other power station sites, HITEK-nology Solutions Ltd were approached to provide a solution that would result in the boilers being protected for up to two years from corrosion.
3) The Solution
All the boilers that required treating were treated with VpCI 337. A low grade steel disc (provided by the power station) was hung in each boiler, this would be checked by the power station staff at the 12 month point for any signs of corrosion.  This treatment has resulted in the low cost preservation of these extremely high value assets for a period of up to two years.
18 months later
In June 2011, it was decided that the third package boiler was to be treated. HITEK- nology Solutions Ltd, was requested to treat this package boiler in the same way as the others.  At the same time one of the previously treated package boilers was to be opened and its disc checked.  As can be seen opposite the disc was still in the same condition as when it was fitted.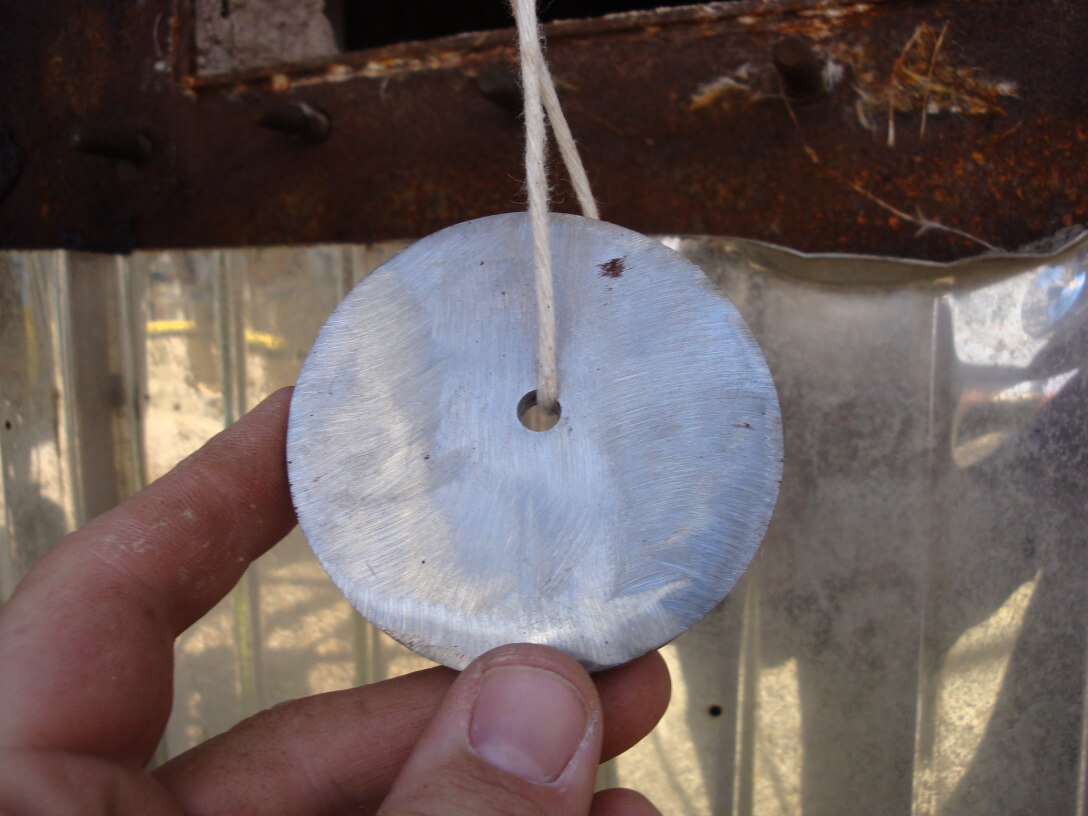 Picture taken on 2nd June 2011 by power station staff